Maren Morris & Pentatonix Reimagine Christmas With New Collaboration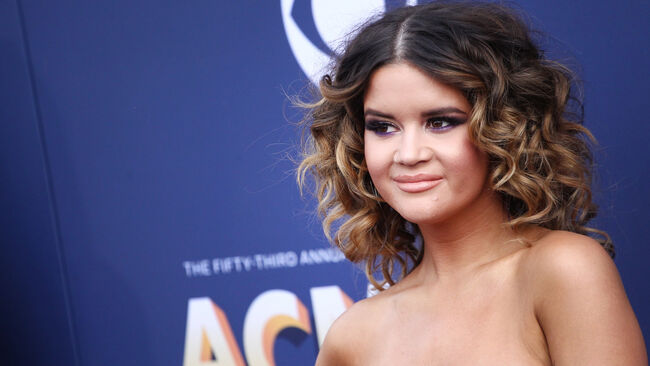 Maren Morris and Pentatonix are adding extra Christmas cheer to our holiday playlist this year. The wildly talented artists have teamed up to deliver a reimaged version of the 1998 blockbuster smash hit, "When You Believe" which was initially written for the 1998 animated film, 'The Prince of Egypt.'
"Being a part of this song with these freakishly talented people gave me all my throwback choir/musical vibes I needed," Maren tweeted. "Get in the holiday spirit and listen to Pentatonix' amazing album now!"
Maren told Cody Alan in an exclusive interview, "I've always tried to give myself a new challenge, like doing "The Middle" with Zedd. That was like a challenge that I hadn't approached before, and I've always wanted to do a holiday song." Naturally, when childhood pal and Pentatonix bandmember Scott Boying reached out and asked about performing the song together, Maren responded, "I'm down!"
Pentatonix is also bringing Kelly Clarkson onboard for collaboration for this holiday album, entitled 'Christmas Is Here!' Kelly, who tapped the a cappella group to open for her a few years ago, joins them for a version of the modern holiday classic "Grown-Up Christmas List."
If you can feel the pitter patter of your heart as its racing to be filled with Christmas cheer, then our added holly jolly news will undoubtedly add an extra twinkle to your eye. You can watch the crew perform their new music live! The 'Christmas Is Here! Tour' will run from November 25 to December 22, and tickets are on sale now.
Get in the Christmas spirit by listening to the track on YouTube.
Like stories like these? Let Cody Alan know via socials.
Instagram/Twitter: @CodyAlan
Facebook.com/CMTRadio
Facebook.com/AfterMidnite
Photo Credit Getty Images.