Luke Bryan Announces Lineup for 5th Annual 'Crash My Playa' Fiesta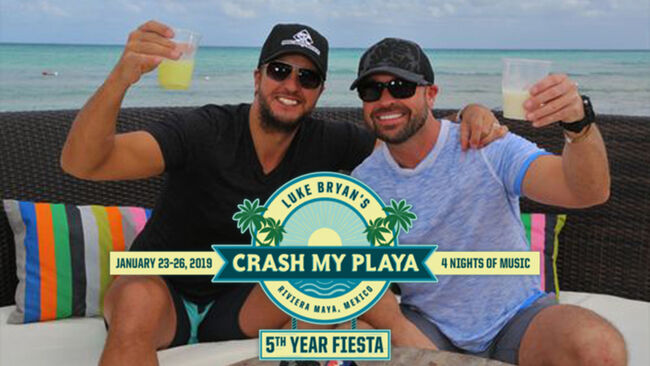 Luke Bryan announces his lineup for the 5th Annual 'Crash My Playa' concert series and Cody Alan shouts, "YES! Es tan divertido." The CMT office could hear him from down the hall and rapidly searched for a google translation. According to Google, this beachside bash is a really good time.
The 'Crash My Playa' concert will take place January 23-25 in Riviera Maya, Mexico. The lineup of fun-loving pals includes Thomas Rhett, Dustin Lynch, and Lauren Alaina.
Dustin Lynch is a "Playa-pro" or a "Playa-problem." He has been a part of the action since the very start.
"I'm excited to have Thomas Rhett and Lauren join us for the first time at Playa. Dustin Lynch has become a problem. He's become a liability," laughs Luke. "If they're down here its because they embody the spirit of coming to Mexico."
In 2017, however, Luke may not have had such a great start to the "divertido," but the "crash" part was spot on. We pulled the video from the vault because it was a doozy best told firsthand.
Let us know what you think on twitter @CodyAlan @CMTRadio. Find more insider secrets at www.cmtcody.com